We do not negotiate our price due to the high quality of our breeders as well as to their pedigree.
All our kittens are sold to the general public as pet cats only and without breeding rights

On occasion our top Quality Show\Breeder kittens may be available to serious breeder

Tica registration Blue-slip ( full registration or not for breeding \ not for show )

Neuter\spay surgery prior leaving our home (no exception)

Exams by our professional veterinarians

Certifies Veterinary Records up to date

All necessary vaccinations : Feline Rhino tracheitis virus\Herpesvirus 1 (FVR\FHV-1), feline Calicivirus (FCV), feline Panleukopenia (FPV)

De-wormed (fenbendazole, baycox)

Microchip

1 year Congenital Health Guarantee

2 year HCM Guarantee

We do not Guarantee free of Felv-FIV once they leave our home. All our breeders are clear of Felv-FIV

Negative for Tritrichomonas, Giardia, Coccidia, Gerdiose, Ascaris. PCR is done on a regularly basic throughout our cattery

Socialized with family, friends and other pets (cats, dogs)

Litterbox trained
Our kittens are not raise in cages or isolated in a room but rather raise in our loving home
Lifetime Breeder support
---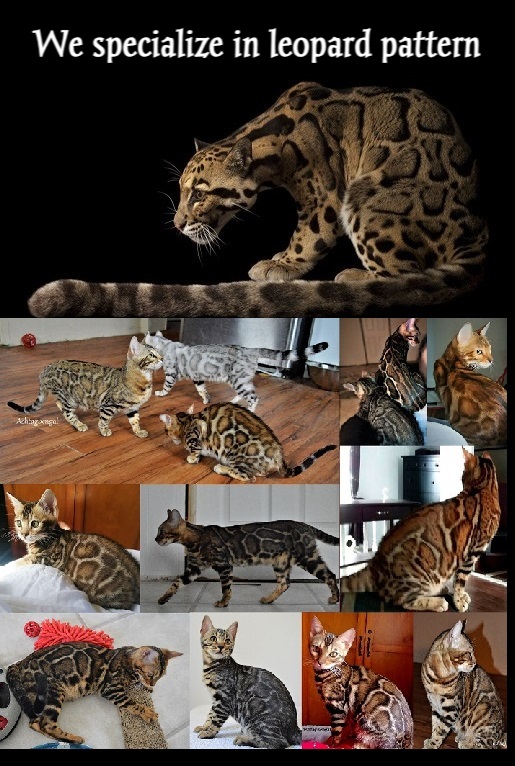 ---
PRICE AS OF JANUARY 1 2021
PRICING (pet quality) from $1500 to $3200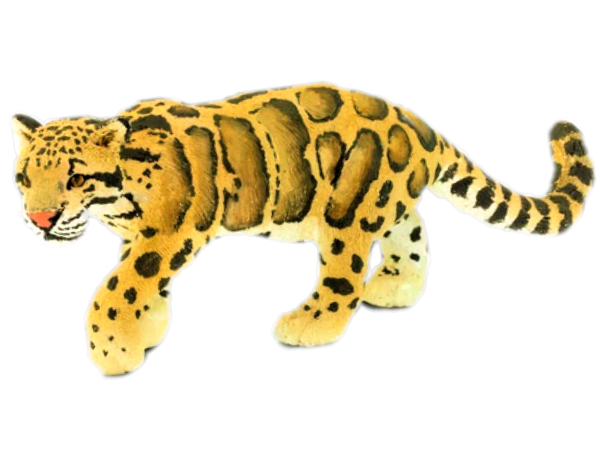 SPOTTED : Brown - Snow Lynx - Mink - Sepia - Silver - Charcoal - from $1800 to $3200
Marble : Brown - Snow - Silver from $1500 to $2500
PRICING (breeding) starts at $4000 +
Our price do not include shipping...
DEPOSIT are $500 for pet or $1500 for breeding.
All deposit are non refundable.
Due to a constant increase in veterinary and maintenance costs of our cats, an increase of $200 on our prices is to be expected on the first of January each year.
Price are subject to change without notice
---
EVALUATION
We closely evaluate each kitten base upon the following.

We will post pictures of our kittens around 2-3 weeks of of age.

Price of individual kitten will be posted after the time of evaluation is completed.

Once evaluation is completed price on each kitten will be firm.
Some Conditions may apply.

Price are base on how close the kitten represent the Bengal Breed

Price are base on how dynamic are the Markings Color of the kitten Brown spotted or Snow

Bengal Kitten Quality Companion Pet Price Marble

$1500 - $1800

Bengal Kitten Quality Companion Pet Price Spotted (rosette) Brown, Snow, silver, charcoal $

1500 - $2500

Bengal kitten Quality Companion Pet Price Clouded pattern from $2500 +

Top Quality Bengal Show\ Breeder for serious Breeders only

$4500 to $6000
---
RESERVATION
We prefer working with a waiting list but no reservations can be made in advance for a kitten until it is born and evaluation is completed.
For more information regarding the exact price of each kitten, please contact me by email ashtagbengal@gmail.com
In case you are interested in a specific combination, please inform about the possibilities.

First we need to look how many are born and of which sex they are.

All kittens will be offered on my website and on Facebook.

Please feel free to enquire about our kittens.

We do not hold kittens without a deposit.
---
TERMS
​PENDING

Means that someone is sending a deposit but it has not arrived yet – so you may enquire as the kitten may still become available
RESERVED Means that someone has put down the required deposit and this kitten is not available.
ON HOLD

Means that we are holding this kitten for further evaluation (till a specific age). However, feel free to enquire as it may become available.
KEEPER

Means that we are keeping this kitten for our own breeding program.
SHOW QUALITY Show quality Bengals display championship characteristics, and are considered the highest quality of Bengal cat. Championship characteristics for all breeds of cat are defined by TICA. However, we can not predict show successes !
BREED QUALITY Breed quality Bengals display some championship characteristics, but usually not enough to qualify as a show cat, but exhibit characteristics that are important for breeding (temperament, color variation, or very distinct markings, or good instinct in females for raising kittens).
PET QUALITY Pet quality Bengals are not show quality, but are bred to exhibit characteristics (good disposition, temperament, and healthy) that will make them great pets in a home of cat enthusiasts after being spayed or neutered. However, those cats have the looks that could be similar to show cats