"UNDER CONSTRUCTION"
OUR WEBSITE WAS DOWN...
we are back!!!!
check back for new update....
Welcome & Enjoy your visit!!!!
Home of
AMCH CANCH INTCH BPISS - MBPIG - MGP
Chineseblue's Number One
"Wilson"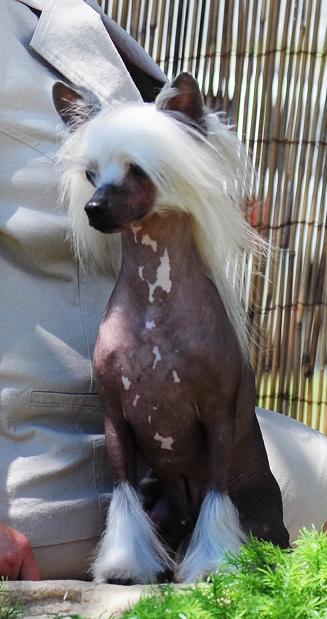 "SASSY" 2008 #5 CHINESE CRESTED IN CANADA
"SASSY'' 2008 #1 CHINESE CRESTED PUPPY IN CANADA
"NICKERS" 2010 # 5 CHINESE CRESTED IN CANADA
"NICKERS" 2012 #6 CHINESE CRESTED IN CANADA
Our dogs have won Winner's dog, Winner's bitch, Best of Winners, Best Puppy, Best Opposite Sex, Best in Sweepstakes several times at National, Specialty and Multiple BEST PUPPY IN SHOW held troughout the CANADA, US & OVERSEA.
First Canadian bred dog to have won
Best Opposite Sex at Westminster Kennel Club in New York.
Multiple BEST IN SPECIALTY oversea.
To date we have showned and finish over 60+ Champions of Records.
*ATTENTION*
click on DYNAMO to read on his story
Be who you want to be! You are always going to be hated and loved by equal amounts so you may as well live accordingly to your expectations!!!
Always look at quality and the ethics of the breeder... then comes their 'respectability'...