W

ithout our beautiful Queens, our successful breeding program would not exist. Our females represent the finest bloodlines in the world, and are health tested with the utmost scrutiny, using the latest technology. All of our females are in excellent health, have the most beautiful temperament and are the most important aspect of our breeding program. Last but not least, they are wonderful Bengal cats, extraordinary "Moms" and my best friends !!!!
---
---
SORELL & ZAAZAA

Labelbengal Ashtagbengal Sorell
" Sorell "
" SPOTTED LEOPARD "
Red brown black spotted tabby
sire: Amedyjoty Maestro
queen: Bakarra Twinkle Star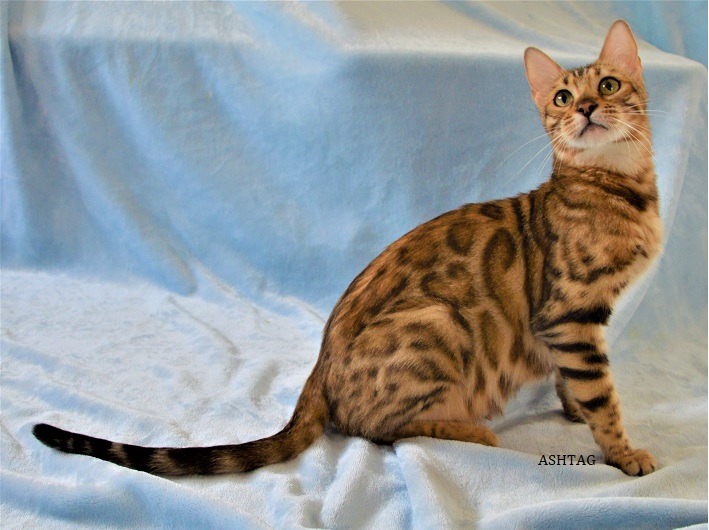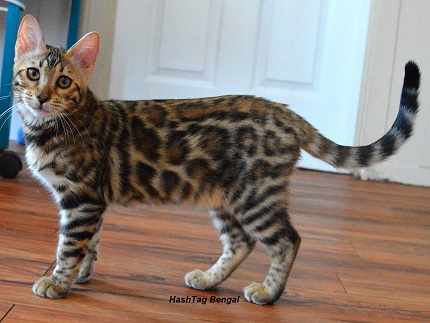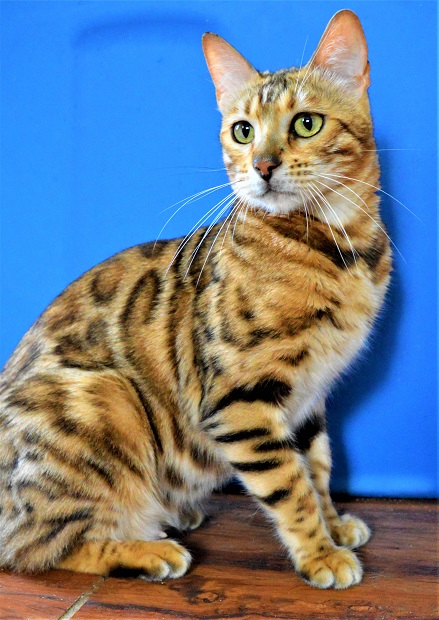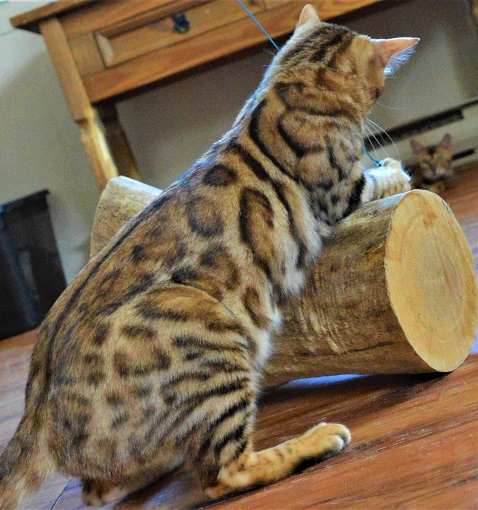 Amedyjoty Meastro

Modjobengal Rusty

Acatchats Banzai of Modjobengal

Amedyjoty Abby of Modjobengal

Modjobengal Oceanne

Amedyjoty Wubzy of Modjoybengal

Calcats Saphire of Modjobengal

Bakarra Twinkle Star

Bengalestrie Baileys of Modjobengal
Kingdombengal Imhotep
Princesse Cleopatre
Guiboo of Bakarra
Acatchats Banzai of Modjobengal
Amedyjoty Manouche
Uniquegems Sassafrass of Ashtagbengal
" ZaaZaa "
" SPOTTED LEOPARD "
Black silver spotted tabby
sire: Witsndbgl Onyx
queen: Shine Gemstone